Laurent Dene – "Living and working in Geneva – between the Alps and the Jura mountains – an incredible biking playground.
Riding Audax mountain brevets since seven years and Superrandonnées since five.This year I really felt the need to test myself on a bigger distance … it became the SBA !
Oh yeah, I'm a recumbent rider
"
Laurent – the only recumbent rider in this edition of SwissBikeAdventure – will start ITT tomorrow at 6pm!
That is going to be an amazing adventure and a great ride on the bike.
Enjoy the route Laurent, good luck!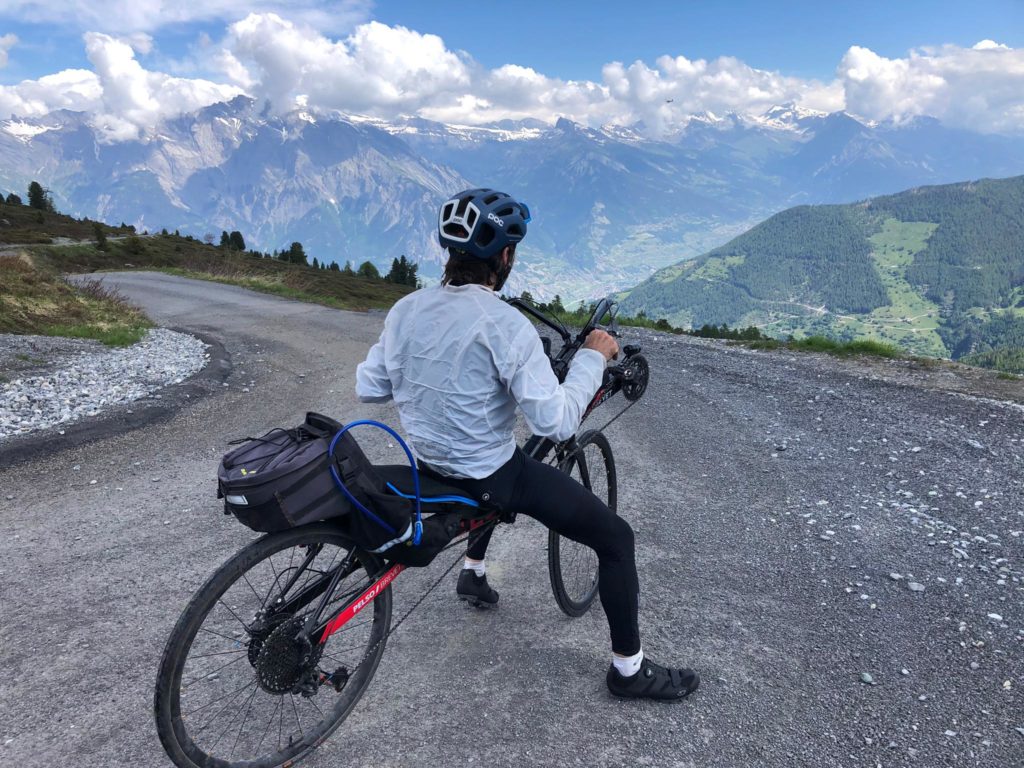 #swissbikeadventure #sba2021 #cyclingswitzerland #bikepacking #bikepackinglife #ultracycling #mountains #alps #suisse #swissalps #switchbacks #adventurecycling #adventurebybike #roadcycling #cycling #swisscycling #ciclismo #rower #sustenpass #nufenenpass #itt #albulapass #rusjanshop #rusjanbag #transbikeadventures #recumbentbike