On 26th of June at 7am 11 riders left Andermatt for 1300km with nearly 30000m vertical climb of the second edition of Swiss-BikeAdventure with the first Grand Depart.
The first day of the event was truly idyllic: perferct weather, long but beautiful climbs of Susten pass and Grosse Scheidegg, riders were moving fast forward with accompaniament of cows bells. Since day two heavy rains with thunderstorms slowed many, riders were forced to take unplanned brakes due to wet weather and strong winds. Despite challenging weather conditions 7 of the riders made it to the finish line in Andermatt.
Christoph, Michele, Kai, Irena, Pavel, Urs, Carsten – massive thanks for your relentless pursuit of adventure that has brought you back to little devils statue for the finishers photo – totally soaked and cold but happy! Maria, Marcel, Nora, Sylvian – we hope to see you again in Andermatt!
Registration for ITT will be open till September:
https://swiss-bikeadventure.com/register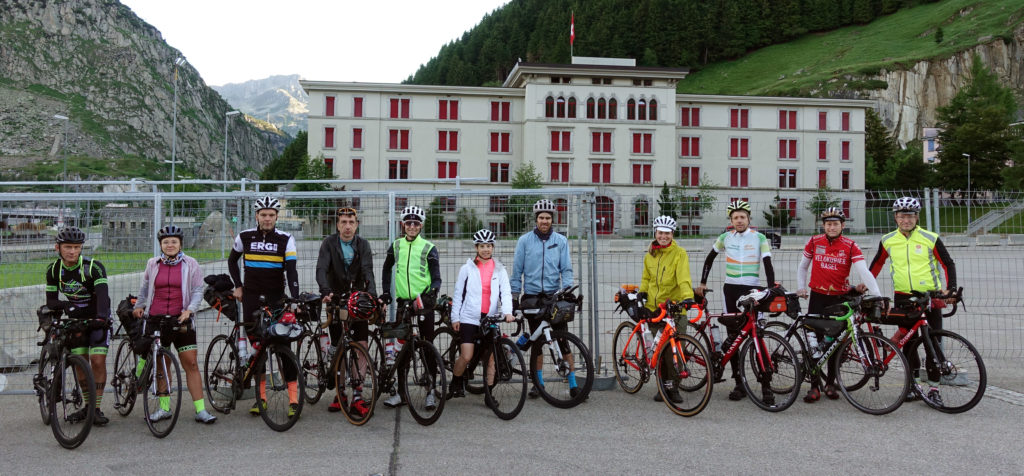 #swissbikeadventure #sba2021 #cyclingswitzerland #bikepacking #bikepackinglife #ultracycling #mountains #alps #suisse #swissalps #switchbacks #adventurecycling #adventurebybike #roadcycling #cycling #swisscycling #ciclismo #rower #sustenpass #nufenenpass #itt #albulapass #jura #chasseral #rusjanshop #rusjanbag