Attention, those interested in the SBA ITT format: The deadline to register is this Friday.
SBA 2024 registration will open on Saturday, and the official start date will be announced then.
We extend our gratitude to all participants in this year's event. Congratulations to all who completed this challenging yet beautiful route.
Aleš Vaníček, alongside Bert Vohn, put on a spectacular show during the final ascent to the San Gottard pass.
Covering 1300km with 25,000 meters of climbing, Aleš claimed victory as the first rider to cross the finish line, with Bert arriving 15 minutes later.
Read the Swiss Bike Adventure 2023 report by Bert Vohn:
https://miles4malabon.de/de/swiss-bike-adventure-2023/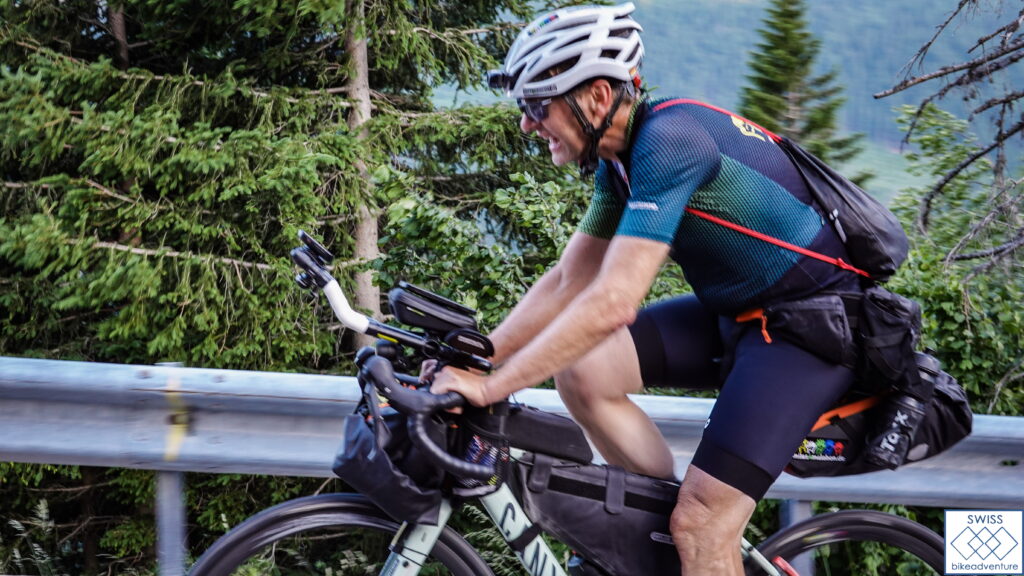 #swissbikeadventure #sba2023 #cyclingswitzerland #bikepacking #ultracycling #mountains #alps #swissalps #switchbacks #adventurecycling #adventurebybike #roadcycling #cycling #swisscycling #ciclismo #rower #sustenpass #nufenenpass #itt #albulapass #rusjanbag #transbikeadventures #sanbernardinopass #furkapass